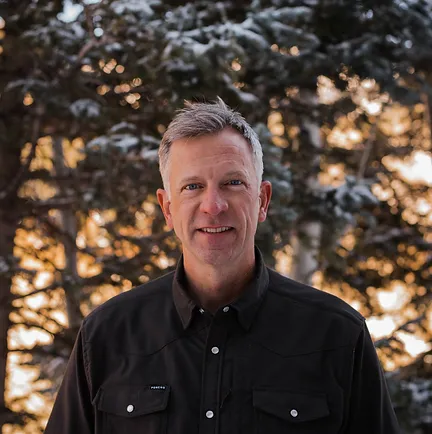 Jason Merritt
Executive Director
Born and raised in Arkansas, Jason Merritt first found adventure exploring the Ozark Mountains of his home state. He moved to Telluride in 1992 and obtained a bachelor of arts in humanities from Fort Lewis College. After a 12-year successful career in the ski industry as an employee relations and customer service specialist, Jason began his non-profit career with Mountainfilm in 2016. Over a five-year stint with Mountainflm, he held leadership roles in hospitality, sponsorships, world tour, development, fundraising and student programs.
Jason is an avid skier and enjoys everything outdoors in the San Juan Mountains. He is passionate about connecting children and teens with the restorative powers of nature.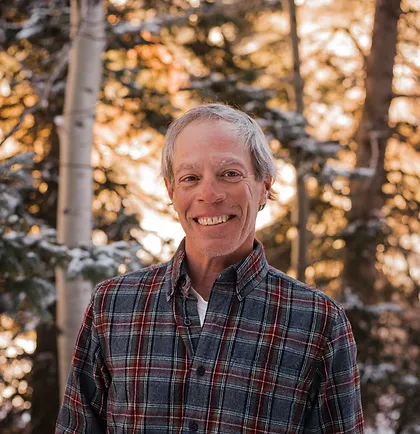 Larry Rosen
Finance Director
Originally from Connecticut, Larry and his wife Heather settled in the Telluride region in 1993. Having worked at Telluride Academy since 1998, he has been an integral player in the Academy's growth and development since. A veteran outdoor enthusiast, Larry has explored the many mountain and canyon regions of the Colorado Plateau. Larry spends most of his time enjoying raising his two daughters Eleanor & Gretchen in their Ophir home.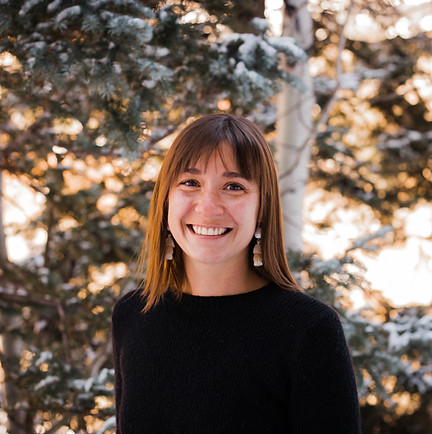 Sophie Fabrizio
Program Director
Originally from Boston, Sophie earned her degree in Social Work in 2016 and comes to us with a strong background in non-profit work. Sophie is in love with Telluride's unique community and accessibility to the outdoors. She was hired as a field instructor in 2017 and transitioned into the Program Director role in October 2018. In her spare time, Sophie enjoys teaching skiing, volunteering with TASP, and exploring the area's hiking and biking trails.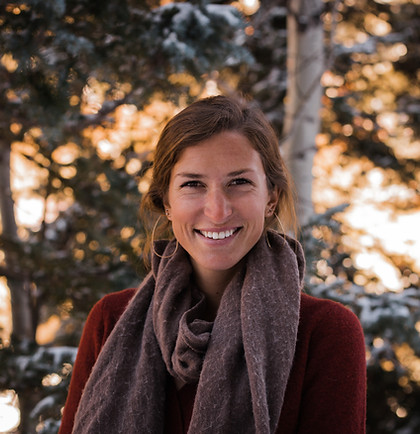 Sonja Ames
Communications & Enrollment Director
Born and raised in Telluride, CO, Sonja grew up playing in the San Juan Mountains and building a deep love for the Telluride area. Sonja interned with Telluride Academy in the summers while earning a degree in Mass Communications with an emphasis in Marketing. She was hired in January 2021 as the Registrar and newly integrated Marketing Director role and is now the Communications & Enrollment Director. Sonja enjoys skiing in the winter, trail running in the summer, and spending time with her husband, Jake, and golden retriever, Birdie.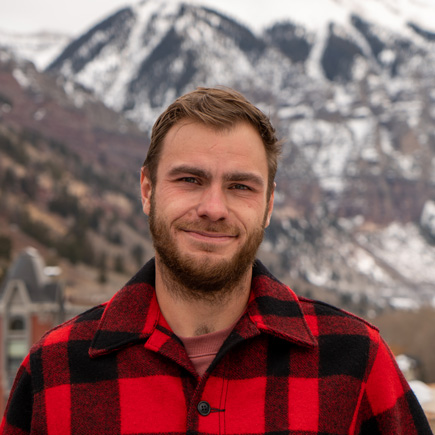 Brian Meyer
Program MANAGER
Born and raised in Buffalo, New York, Brian's early years were marked by a sense of curiosity and a desire to explore the natural world. He found his calling in the Adirondack Mountains, where he spent his youth discovering the beauty and wonders of the wilderness. Brian's passion for outdoor recreation led him to pursue a Bachelor of Science degree at the State University of New York (SUNY) Cortland, where he specialized in outdoor recreation. After graduating in 2015, Brian worked as a guide and outdoor educator before making his way to Telluride. Brian joined Telluride Academy in 2020 as a Field Instructor. Over subsequent seasons, he transitioned from a field instructor to an integral part of the academy's administrative staff. Today, he serves as Program Manager. Outside of his professional life, Brian enjoys exploring new trails, seeking out untouched wilderness, and pursuing his passion for canyoneering. He believes every moment spent in nature is an opportunity to learn, grow, and connect with the world around us.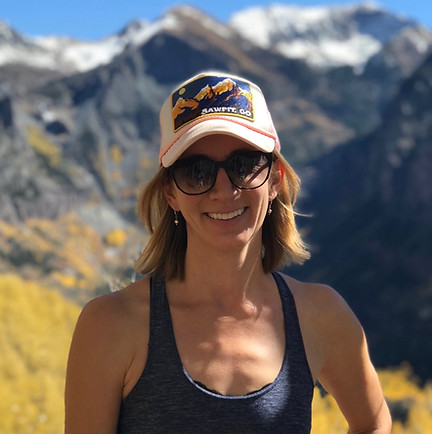 Peiper Kirkendoll
PRESIDENT
Peiper Kirkendoll first came to Telluride on a family backpacking trip in 1985 when her pack was bigger than she was.  She's been connected to Telluride and cruising trails in the San Juan Mountains since that early adventure. Peiper lives in Telluride with her husband, John, and their two young kids. She is a psychotherapist in private practice.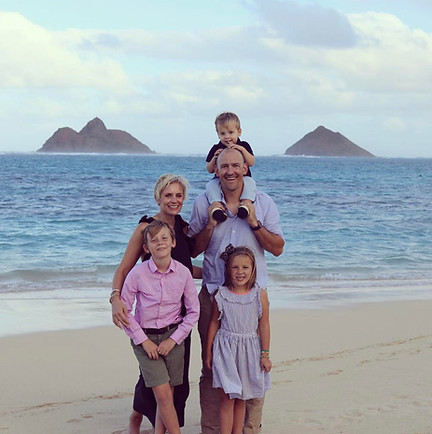 Halle Cane fell in love with Telluride during her first visit in 1993. Since then, she has returned several times a year, bringing along her family and friends. Halle lives in San Francisco with her husband Casey and three children. After a 15-year stint inadvertising working with brands such as Apple, Facebook, and Toyota, Halle decided to take a break to focus on raising her children. Today, she is pursuing a new career in health and wellness focusing on yoga and nutrition.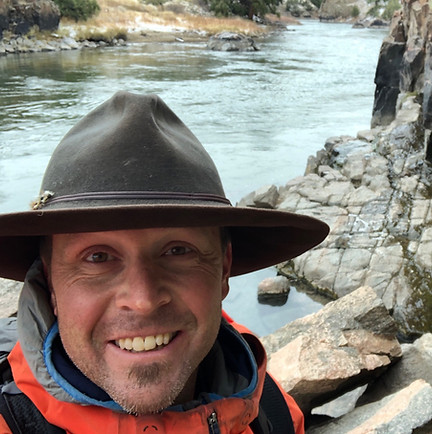 Born in Colorado, and raised in Portland, OR, Nathan Frerichs has called Telluride his home for almost 20 years. After a childhood highlighted by exploring the peaks, rivers and chilly surf breaks of the Pacific Northwest, Nathan said "thanks, but no thanks" to an early career in advertising and film-making in NYC, and set his sights on the fulfilling life spent in the mountains, and building an exciting career in the Outdoor Industry.  Nathan currently works as the Senior Manager of Telluride Sports, and has worked for Vail Resorts Retail since 2011. He met his wife, Kate Schofield Frerichs, almost immediately after settling in Telluride, and they now have two spirited mountain kids that have introduced them each to the importance of the mission and purpose of the Telluride Academy.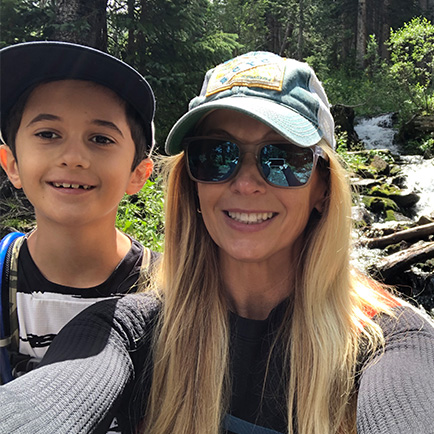 Lisa was born and raised in Florida but always dreamed of moving out West. She, her husband and two children were first drawn to Telluride in 2016 and ultimately became full-time residents in 2022. Lisa worked in the legal field for over 20 years and has volunteered extensively for non-profit organizations that support education and animal rescue. She is thrilled to join the Telluride Academy team after seeing the benefits her son experienced from his time in their mountain biking and backpacking programs.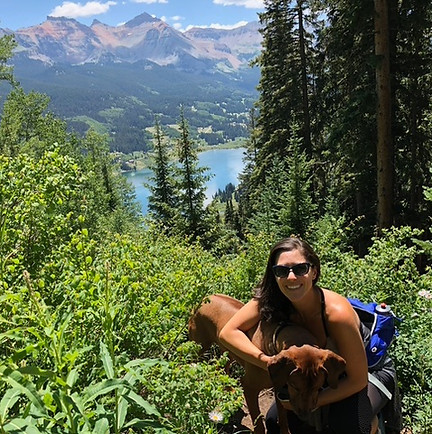 Hannah Richman
Hannah has a lifelong passion and commitment to education reform and underserved communities. She currently serves on the Boards of KIPP South Florida Educational Facilities, Telluride Education Foundation, and Telluride Academy. Previously, she served on the Bloomfield College Board of Trustees, one of the highest ranked colleges in the country for social mobility of its students, where she served as the Chair of the Trusteeship and Governance Committee. Hannah received her BA from Oberlin College, and served as a member of its Board of Trustees from 1995-1998. She has
served as the Real Estate Consultant for the KIPP Foundation, and as the Director of Strategic Engagement, Director of Real Estate, CFO, and Development Director for KIPP: New Jersey. Previously, she was the Director for Charter School Development at the Massachusetts Department of Education's Charter Schools Office. Hannah obtained her Master's Degree in Public Administration from New York University, where she worked closely with Education Policy Professors Diane Ravitch and Joseph P. Viteritti. Hannah has traveled extensively throughout the world, and loves many outdoor sports, such as mountain biking, rock climbing, hiking, ice climbing, and skin skiing. She currently resides in Telluride, Colorado with her husband and 2 sons, both of whom have loved their Telluride Academy experiences. After living along the East Coast and California, they spent 2019 on a sailboat in the Mediterranean Sea.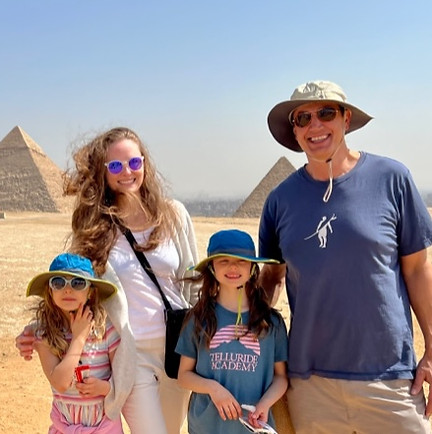 Trisha Cowart
Trisha Cowart Westfall's parents moved to Telluride in the mid 70's, where she and her sister were then born. She was even a Camp Telluride attendee in the early 80's during its formation. Although Trisha's family subsequently relocated to the East Coast they remained part of the community and continued to visit Telluride often. After moving to Telluride for 18 months in 2020, Trisha and her husband, Steve, now spend part of their time in Telluride and part of their time in New York with their two young daughters. Trisha is very excited to be able to share Telluride Academy with her daughters 36 years after she was an Academy camper. Trisha began her career as a Clinical Law Professor at the Penn State University's Dickinson School of Law and served as the acting co-director of the Penn State Legal Clinic. She moved into private practice in 2011 joining a national healthcare law firm and is currently a founding partner of a national law firm based in New York City.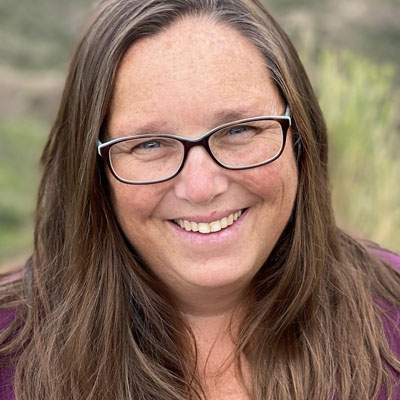 Zoe Gillett
After years of visiting her brother in Telluride, Zoe finally moved here in 2019 from Cusco, Peru. She loves exploring the mountains and camping with her husband and three teenagers. As the principal of Telluride Intermediate School, Zoe's motto is "everyone teaches, everyone learns". She's passionate about supporting students from our diverse community develop skills to fulfil their dreams while also connecting to each other, our local environment and the world. Having worked with community-based education programs in Guatemala, Colombia, Peru, and throughout the US, she's constantly amazed by the passion of young people and what they accomplish.